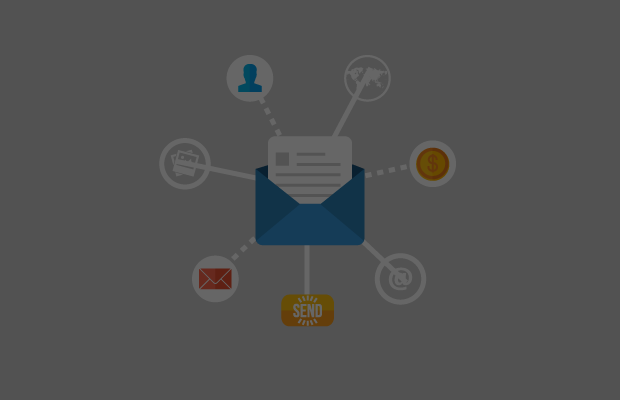 The 1 important element to include in your communications.
Marketing e-mail tools like MailChimp make it super easy for anyone to create professional looking eDMs. This power to the people is awesome, but novice users get so caught up messing about with fonts and template colours that they overlook the communications true purpose.
I've read a heap of articles that focus on the "(insert random number here) characteristics of a good email newsletter". They talk about things like the email subject, readability, purpose and goals, the call to action and other stuff digital geeks get off on.
Here's where I could suggest using an eDM communications specialist – yes this costs cash and forfeits the individuals power to do it themselves. So instead I'm going to suggest ONLY 1 THING that rookie eDM creators should be thinking about, and that's VALUE.
Value – for the recipient
To bring value here you need to understand what they want from you. Value is client driven, it can be absolutely ANYTHING, so it's super important you listen. Never assume you know what clients/customers want. Always listen and then deliver.
Value – for you
Identify what you want to achieve from the communication and ensure those goals can be measured.
Case Study
A friend (let's call him Ginger) recently sent out an eDM to leads he captured at a trade show. While at the event, he identified 2 main reoccurring enquiries:
1. Interest in 1 particular product in their range
2. Interest in a piece of art displayed in his booth
Ginger set to work writing an eDM. He was adamant that this should only be an acknowledgement communication and not to directly or forcefully promote any of his products. I might add here that traditionally he would have just sent this communication as an email from his personal account.
So Ginger drafts an eDM, sends it to me to review and spends the rest of the day playing with eDM template fonts and colours.
Draft 1
The eDM did the following:
1. thanked recipients for attending their booth
2. described Gingers company and their philosophy
3. talked about the artwork, the artist and why it was displayed at the booth
Draft 1 Mockup
Draft 2
We just want to keep changes simple. Yes, we could give it the full work over, but Ginger is super keen to get his newsletter out and wants it done yesterday. So here are a few simple changes that will add value.
Reordering of content and image locations
By moving the image to the top, there's a higher chance of recall and engagement.
Clickable images of popular items
We already know that the majority of interest was for a product and the artwork displayed at the event. So we added images of both to increase the chances of recall. Both images are clickable, linking back to the respective web sites. This makes it easier for the recipient to find out more and generates web traffic.
Shorter content paragraphs with use of subheadings and visuals
Make it as appealing and easy to read as possible by using smaller chunks of content, subheadings and visuals. I think the 'Sensis Nutshell Newsletter' do a great job of this.
Email personalization
Its basic manners to address someone by their name. Emails that are not directed to the recipient are doomed from the start, they're also commonly known as SPAM. I get a lot of these emails from my cousin in Nigeria.
Adding company logo
Again aids with recall. Senders have a small window to engage so increase your chances. A logo also acts as a quick link to a company web site.
Content summary and email subject
Again to aid the recipient with recall, the email subject and newsletter summary was amended to include the company and tradeshow name.
Draft 2 Mockup
Conclusion
eDMs are easy to create and even easier to distribute incorrectly.
Increase your chances of success by thinking about how to better bring value to your recipients and bringing them that value… by value I mean real, customer driven value, not what you think value is.
For the eDM to bring value to you, understand what goals must be achieved, and after the eDM is sent be able to measure if it delivered (no pun intended).
If all else fails, watch some YouTube videos or give an eDM specialist a call.
Thanks Ginger 😉
Category
eDM MailChimp Newsletter
Date
May 25, 2015
Author
dotdigital